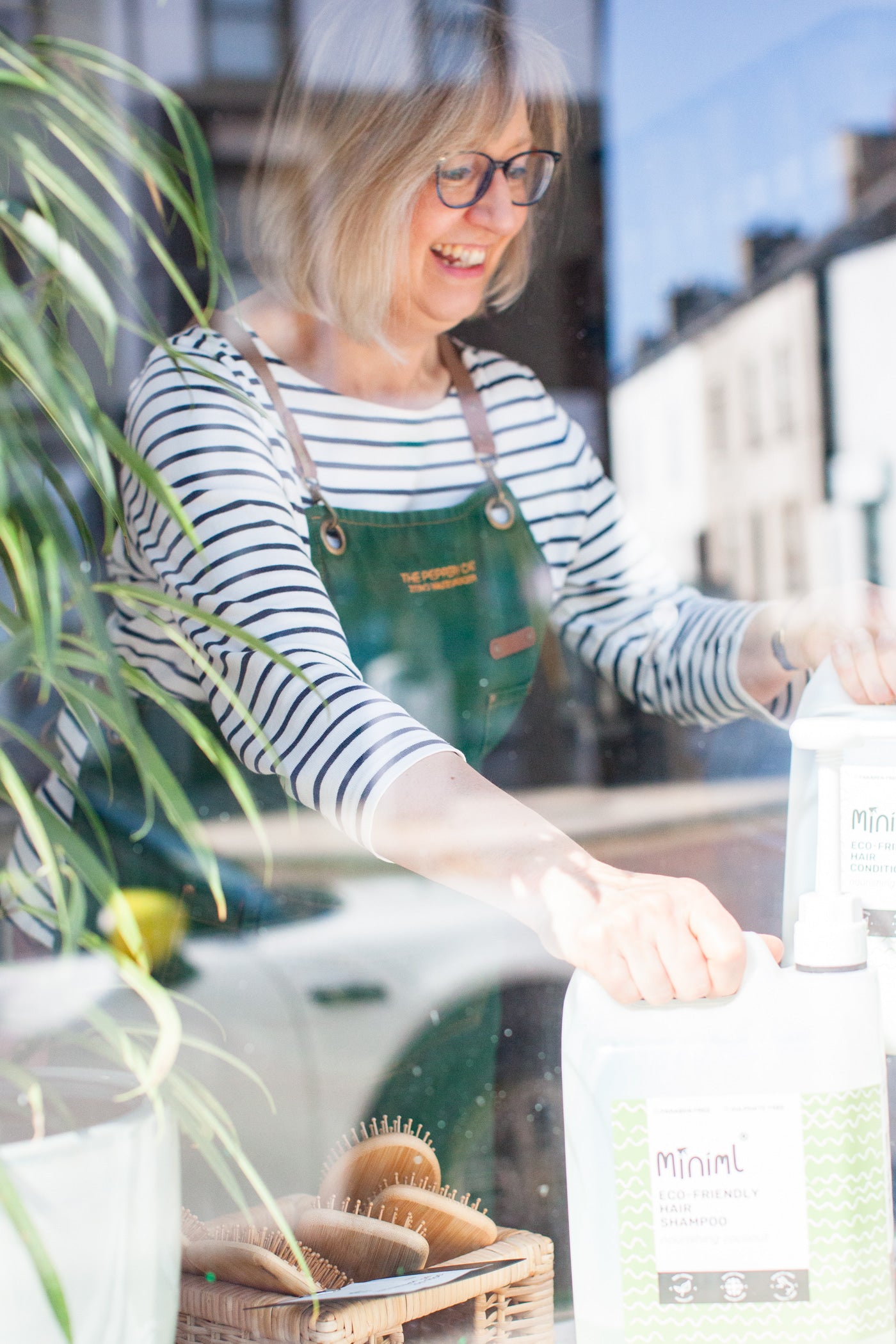 Our Story
My name is Lisa Sharp and I, along with my husband Ken, are on a continuous journey to explore and implement ways that we can live more sustainably. This journey has been going on for a number of years.  It has influenced both our personal lives at home and the way we conduct business. 
I am now really excited to share our experience and our ongoing sustainability journey with you in our bricks and mortar business that came about following the success of our pop-up shop during the Covid19 lockdowns.
We believe passionately in corporate social responsibility and the fact that we all have a part to play, however small, in making a difference to save our planet, combat global warming and pass on a better world to future generations.  We are delighted that we can now become another stone to drop into the water of Zero Waste shops to help more ripples
reach more people and encourage them to live more sustainably.
My aim is to share what we learn and empower others to make informed life-style choices about food, products used in the home, toiletries and baby products, amongst others.  We wish to work with you as well, to learn from you and grow with you, so that together we can strive to care for our world, our health, and each other.
Welcome to The Peppery Cat – Zero Waste Grocer!